Cryptocurrency
Veteran Trader Peter Brandt: Bitcoin (BTC) Must Overcome 2 Levels for a Big Rise
According to veteran trader Peter Brandt, Bitcoin price will not rise until the leading cryptocurrency performs a rally that will eliminate critical resistance areas.
Contact us to be informed about the last minute developments.
Twitter
(mtag101706) and Telegram you can follow our channel.
Brandt says that Bitcoin has been stuck in the middle of roughly $30,000 to $40,000 for over three weeks, showing that the bulls are not controlling the market.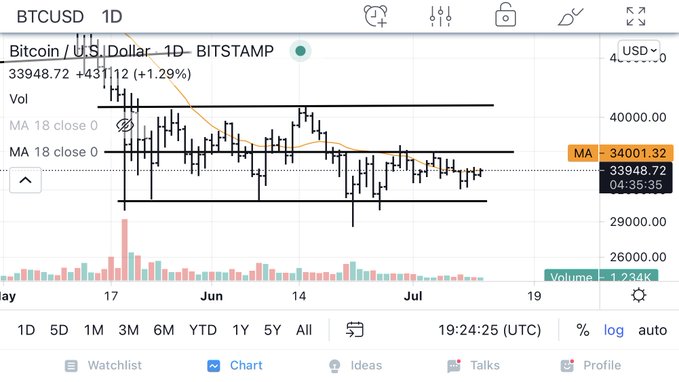 According to Brandt's chart, Bitcoin is facing two resistances above $35,000 and $40,000. The veteran trader previously said that the bulls need to make a breakthrough to prevent the market from falling further.
The trader adds that the head and shoulders (H&S) pattern that formed about two months ago is complete as Bitcoin has dropped by about 30% after breaking the neckline of the pattern. Traders interpret the head and shoulders pattern as a bearish signal. This shows that the uptrend is turning on the contrary: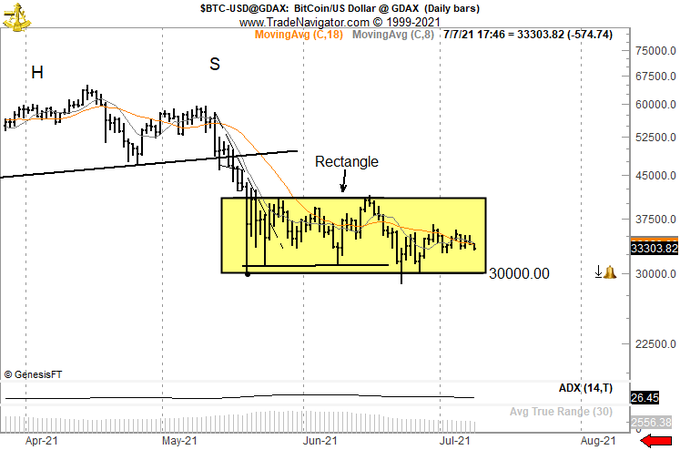 Brandt also closely monitors Dogecoin's price action. The experienced trader says that the altcoin also forms a head and shoulders pattern.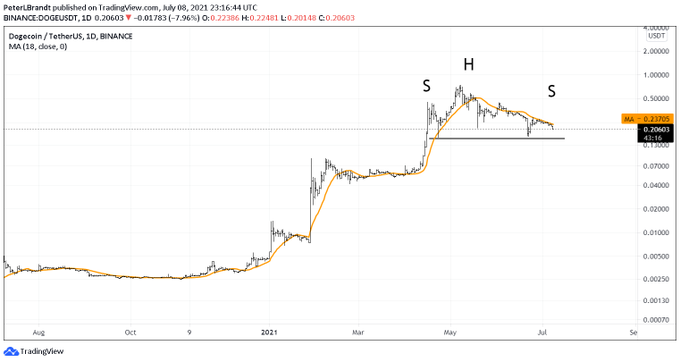 While the head and shoulders pattern looks bearish, the seasoned trader pattern highlights that a DOGE trend reversal may not occur as technical trading patterns often fail:
Dogecoin (DOGE) is trading at $0.1935 at the time of publication.