Markets
Turkish lira 'bears' on summer break
With the arrival of the summer period and the approach of the Eid holiday, the situation that the Turkish lira will lose value is at its lowest level since March.
Also known as the 25 Delta risk roll, the spread in the middle of the Turkish lira's call and put options against the dollar has declined to close to 700 basis points, but the spread is still one of the highest in the midst of developing countries.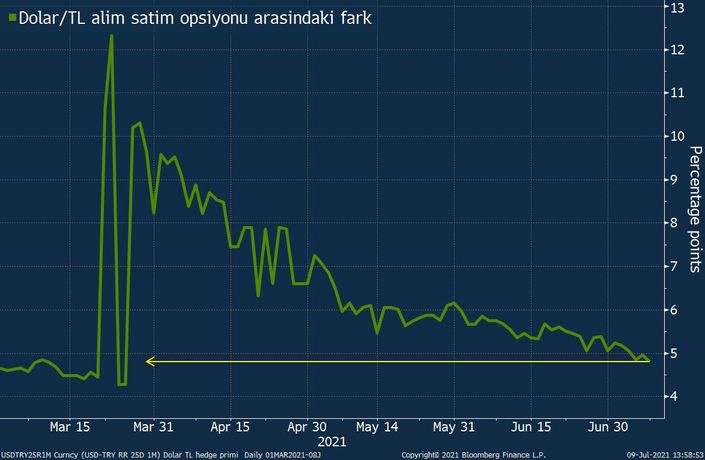 The Dollar/TL, which started the year around 7.44, fell below the 7.00 level in February with the tightening monetary policy and the guidance of the Central Bank of the Republic of Turkey that it will continue to tighten when necessary.
The dollar rate, which climbed to the level of 7.76 in March with the strengthening of the dollar and the rise in the US Treasury bond rates, then regressed to 7.21 with the CBRT's decision to increase the rates higher than expected, to 19 percent.
The dollar/TL, which climbed to 8.33 at the end of March after the change of leadership in the CBRT, climbed to 8.77 with a fluctuating rise in the following months. The Turkish lira has lost 14.3% of its value against the dollar since the beginning of the year.