Markets
Strengthening dollar pressure in Turkish lira
Dollar/TL, after falling to 8.52 due to the tendency to return to cash before the feast and the demand for the Turkish lira, rose to 8.57 on Monday with the strengthening of the dollar.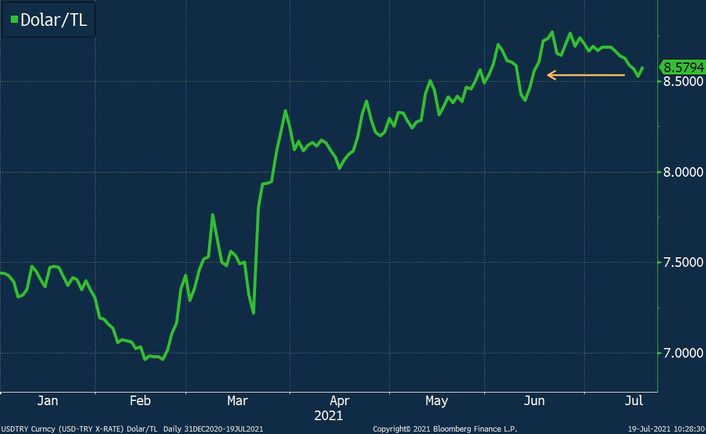 The Bloomberg Dollar Spot Index, which shows its performance against the currencies where the dollar is the most traded, started the week at 1.146 and climbed to around 1.148, rising 0.2 percent with the decline in the global risk appetite. The 10-year US Treasury bond yield is around 1.28%.
Turkey's credit default risk premium (CDS) is around 381 basis points, while the 2-year benchmark bond rate hovers around 18.88 percent. ,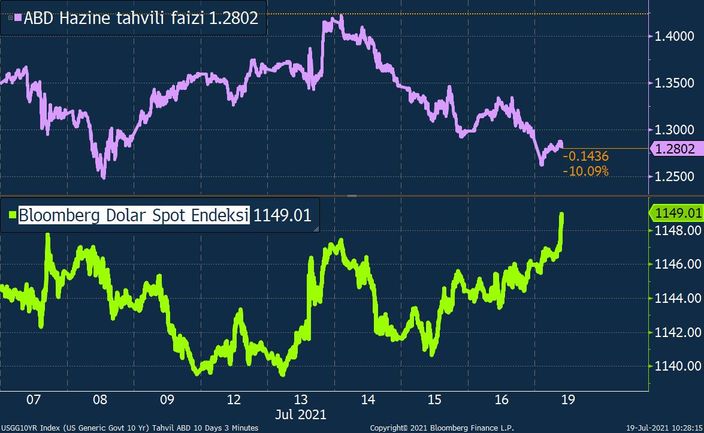 Yellen's first statement on the China trade agreement
While US Treasury Secretary Janet Yellen stated that she had doubts about the trade agreement signed with China during the Trump administration period last year, this was the first detailed statement from the Biden administration about the agreement.
In an interview with the New York Times, he said, "My view is that the taxes on China are set without much thought. Customs tariffs are taxes levied on consumers. We see that the taxes on many bets are damaging to American consumers," said Yellen, emphasizing that the agreement signed by the previous administration did not provide an analysis of the issues with China.
The agreement signed in January 2020 aimed to reduce the damage caused by the trade war between China and the USA, but 18 months after signing, both sides pay more customs duties on imports.