Markets
Gram gold followed the dollar rate before the feast
Gold started the new week at $1,814 with the decline in bond yields and fears that inflation would rise. Gram gold, on the other hand, decreased 500 TL with the decline in Dollar / TL before the holiday.
under is seeing process.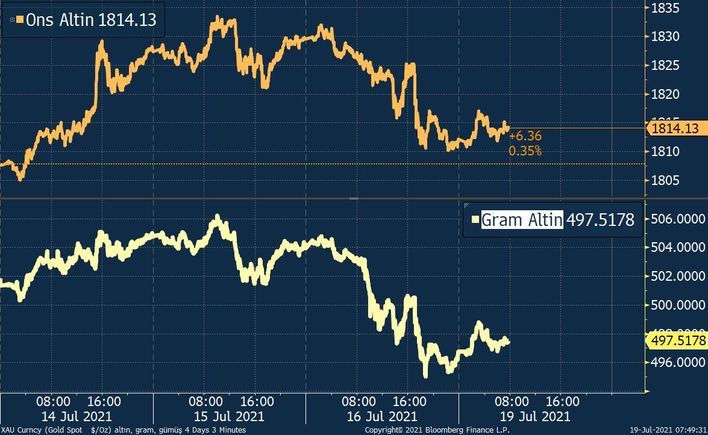 Jared Bernstein, a White House Economic Adviser, said the Biden administration sees inflation pressure as discontinuous and is focused on resolving supply shortages that cause price increases.
While the US inflation data released last week pointed to an increase above expectations in June, Fed Leader Jerome Powell said that the bank's stance on providing financial reinforcement would not change.
Ounce gold price
Having closed the last 5 weeks with benefit, ounce of gold has been up 2.46% since the beginning of July after closing June with its worst monthly performance since 2016. The ounce of gold, which reached the peak of 1 month by climbing up to $ 1,834 on July 15, started this week around $ 1,813.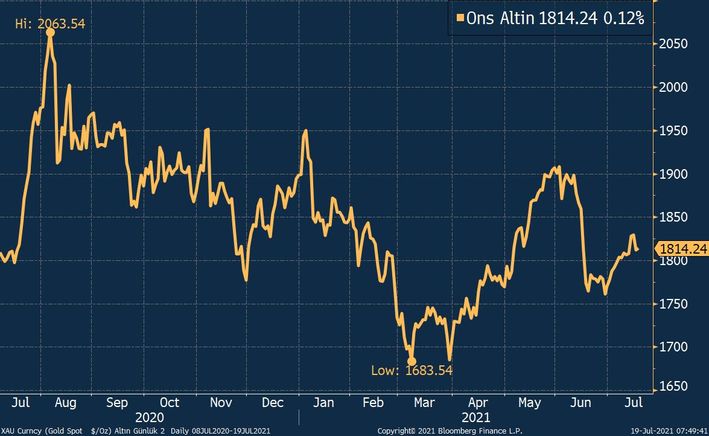 Gold price per gram
Gram gold has been trading in a narrow price range for a long time as dollar/TL and global gold prices have been balancing each other for a while. With the decrease in the dollar / TL before the holiday holiday, gram gold, which went below 500 TL, started the new week around 497 TL.