Markets
Gold could not find what it wanted in Fed minutes
Gold declined in Asian processes after the Fed's minutes stated that policymakers needed more concrete information pointing to economic recovery to reduce the asset purchase program. Gram gold is within the limit of 500 TL.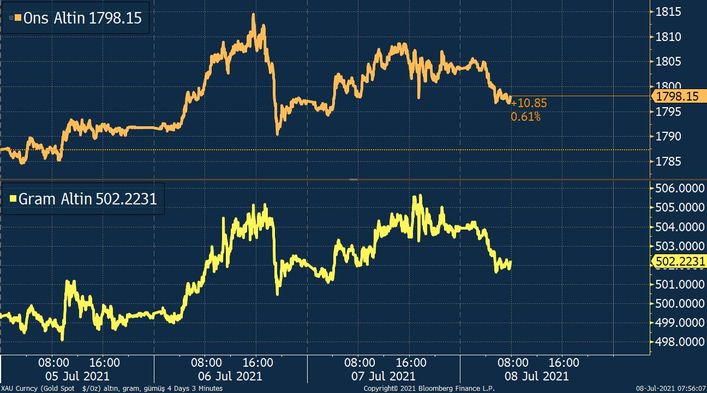 It was underlined that there was little concern about inflationary pressures in the minutes, in which some Fed members emphasized that the economy was still far from the goals. It was stated that the Fed should be ready to act if risks to inflation materialize.
The 10-year U.S. Treasury yield fell gradually to 1.31 percent since the beginning of July, the lowest level since February. The Bloomberg Dollar Spot Index, which measures the price of the dollar against the currencies where it is most traded, is at its highest level since the beginning of April.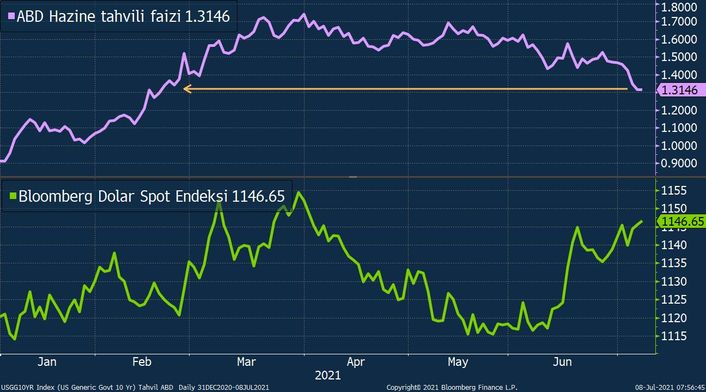 Ounce gold price
The ounce of gold, which climbed to $ 1,815 with a rapid rise on Tuesday, was then withdrawn below $ 1,800 again. Following the announcement of the Fed minutes, an ounce of gold, which closed above $ 1,800 on Wednesday, is around $ 1, 797 on Thursday, with the strengthening of the dollar.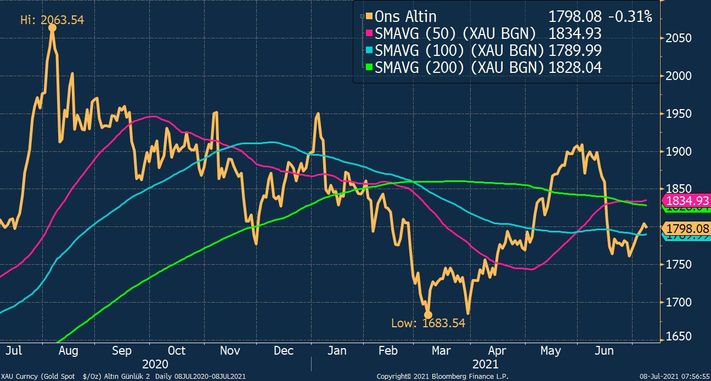 Gold price per gram
Gram gold, which recorded a steady rise by following the global gold prices and the upward movement in the Dollar / TL in April and May, reached 527 TL at the beginning of June, reaching the peak of this year. Following the decline in global gold prices, gram gold has been in a narrow price range since mid-June.